The American Business Coalition 401(k) Plan

401k
Voya Financial
▹ Voya Retirement Plans
▹ Keeping Your Accounts Secure
TRA
▹ Reduce Administrative Burden
▹ Reduce Administrative Liability
▹ 3(16) Administrative Services
▹ Administrator Roles and Responsibilities
▹ Common Plan Audit Failures
▹ 10 Reasons to Enroll
▹ SEP vs. Safe Harbor Plans
▹ Retirement Plan Comparison
Employers want to provide the best for their employees and they understand the need to save for retirement. Employers know that offering retirement benefits can be the difference when you are recruiting new employees and trying to retain your current employees.
Many smaller employers have looked into setting up 401(k) plans only to find out that the plans are geared to large employers and the plans can be costly to operate and the administrative requirements can be overwhelming when you are running a company
The answer to this challenge is the American Business Coalition Association 401(k).
What is an Association 401(k) Plan?
The association 401(k) is an Association sponsored approach that allows employers to join together to reduce the administrative cost of offering a 401(k) plan and substantially reduce the administrative burdens of the traditional single employer 401(k) plan.
Featuring 3(16) Administrative Services the American Business Coalition Association 401(k) plan significantly reduce the administrative requirements of an employer, and provides relief from most of the responsibilities as the plan sponsor and fiduciary.
With an Association Plan participating employers and their employees have access to a full suite of best in class online financial tools and investment options to compete with the big companies.
Advantages of the Association 401(k)
❖

No Set-up or Conversion Fees

❖

Includes 316 Administrative Services

❖

Signs & Files your 5500 form

❖

Administers Loans & Distributions

❖

Includes Best in Class Online Financial Tools

❖

Local Trusted Advisors – Clarity Financial Advisors

❖

Retirement Education & Enrollment Services

❖

401(k) Enrollment & Benefit Materials

❖

Full Range of Investment Options through Voya Retirement Plans
A key component of any successful 401(k) is having local trusted financial advisors that are available to meet in person with our member employers and their employees. That is why we have partnered with Clarity Financial Advisors to make your retirement plan work better for you, the business owner and your employees. Providing on-site enrollment meetings, personal financial consultations, and ongoing education, Clarity Financial Advisors provide the personal touch our members need to offer a competitive retirement option
Call Today, for your free consultation and review of how the American Business Coalition Association 401(k) can work for your business.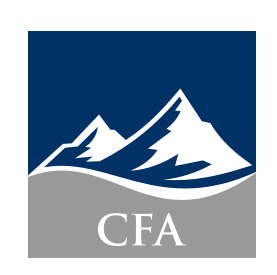 425-278-9304
Request Contact